Chairman / President, marketing, group, member of the NAB board (national beef breed association)
Name: Göran Månsson, Dalabro, Bromma, 271 99 YSTAD
Telephone/fax: +46 (0)411-62003, 0411-62007
Mobile: +46 (0)70-8802875
E-mail: goran@lime.nu
Info: Göran Månsson äs married to Elisabeth Ohlsson, Nybo Charolais. Has 3 sons, Gustav, Olof and Jakob. Has a masters degree in agriculture and runs two smaller farms of aprox. 75 ha + aprox 20 ha betesmark. on lease. Dalabro Charolais has apriox. 35 mother cows today and has existed since the imports from France in the 70's. Göran works 50% of the time in sales at a marketing company
Vice chairman, chairman of the breed improvement committee, Member of NABs board.
Name: Lennart Nilsson, Skintaby Storegård 280, 310 40 HARPLINGE
Telephone/fax: +46 (0)35-50352, +46 (0)35-57352
Mobile: +46 (0)70-6550352
E-mail: lennart@np-agro.se
Info: I married into the Charolais world through my wife, Ingela who is born at Askome Charolais. We have two daughters, both of who share my wifes intrerest for horses, which is why the farm we live on in Harplinge in the south west coast on looks more like a horse place. The cattle and the greater part of crop growing and arable land as well as contracting is at my brother in laws farm at Askome, about a 35 minuit drive away. I run the farm together with my two brother in laws, Per-Olof and Fredrik Persson. My greatest input into our farm company is in marketing our breeding stock, the breed in it's self and even making sure our beef meets the expectations of the consumer.
Treasurer
Name: Lars-Johan Joelsson, Brödåkra 5205, 281 91 HÄSSLEHOLM
Telephone/fax: +46 (0)451-35062, +46 (0)451-35062
Mobile: +46 (0)708-196241
E-mail: brodakracharolais@telia.com
Info: Lars-Johan Joelsson a product of the later 60's, lives and runs Brödåkra Charolais which lies just east of Hässleholm in the very south of Sweden. I run the farm together with my wife Malin and our four children Matilda, Julia, Olof and Märtha. The farm consists of aprox. 80 mother cows + youngstock, 40 ha crop as well as 100 ha grazing pasture. I work at an insurance company and work on the farm in my spare time. I have been a member of the board since 2004.
Resource person , Editor of the members magazine
Name: Lars Lindell, Elmsta udde 31A, 760 40 Väddö
Telephone/fax: +46 (0)176-52544, +46 (0)706-209359
Mobile:
E-mail: lindell.lars@telia.com
Info: I don't have cattle of my own but I deal questions regarding breeding and beef production.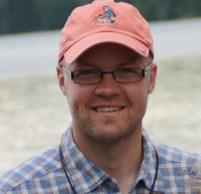 Webmaster, marketing
Name: Mattias Wistrand, Knutsta Skattegård, 64040 Stora Sundby
Telephone/fax: +46 (0)16-62011
Mobile: +46 (0)706946384
E-mail: gm.wistrand@gmail.com
Info: I live about 1½ hours west of Stockholm and took over the family farm, Knutsta Skattegård. I am very interested in breeding and have about 30 mother cows. Offspring that don't sell as breeding stock are sold as beef in boxes. We have someone that make sausages for us to, and we sell them to customers. Apart from running the farm, I have a consultation company and am part owner of a a company called
Sörmlandskött AB which sells beef in boxes. Appart from farming and cattle, I am also very interested in hunting with retrivers and breed Labradors for hunting.

Vice secretary
Name: Rolf Svensson, Gettinge Rosendal 3, 574 91 Vetlanda
Telephone/fax: +46 (0)383-98075
Mobile: +46 (0)70-5167313
E-mail: rosendal.charolais@gmail.com
Info: I have run Rosendal Charolais since the 80's. My farm is situated about 2½ hours east of Gothenburg or 3½ hours south of Stockholm. My herd consists of aprox 100 mother cows and 140 ha arable land and 40ha natural grazing. My interests are my family, cattle but I even have a great interest for hunting and skiing.
Member of the breed improvement committee
Namne: Sofia Persson, Fall, 61010 Ljusfallshammar
Telephone/fax: +46 (0)122-40043
Mobil: +46 (0)702050661
E-mail: sofia@vitafall.se